Activate Your Higher Purpose
& The Best Version of You
YOUR COACH AND GENE KEYS AMBASSADOR
A great quantum leap is here now, ready for us all. I'm your personal guide to unveil the eternal spark of genius hidden in your DNA. Through the use of mindful health practices, contemplation and the power of the Gene Keys intuitive self-teachings, you will transform and be the best version of yourself.
Regardless of your circumstances, everyone has something beautiful hidden inside them. You alone are the architect of your evolution. I'll guide you through the process to optimise and activate your fullest potential using the science and living wisdom of the Gene Keys.
Dare to dream of a higher and better world, and together let's make that a reality.
Gene Keys Unlock The Eternal Spark Of Genius Within
There are times in our lives where we have doubts and fears and may wonder deeply about whether our life is truly of value. We wonder if we will make an impact enough to even be remembered. The answer is always yes. We are all here with a purpose and the Gene Keys is here to translate the meaning locked in your DNA. By fully embracing the vision of a different world governed by higher principles of honour, harmony and grace we can successfully evolve and transform the negative thoughts and emotions that are imprinted in every single cell of our body. Expand and relax through the many forms of contemplation and unveil your incandescence to live your life's purpose.

Genius
Uncover your deepest purpose in life and manifest your full potential hidden in your DNA. Realise your purpose by transforming the shadows that are hindering your actualisation. Cultivate a life of mastery by unleashing your unique sense of purpose and get off the treadmill of fear.

Love
Quietly question your greatest challenges in relationships and turn those into the gift of love. Celebrate your body on a daily basis and listen within to live a vital and inspired life. Express the highest values of your heart and live with purity and radiance through effortless action.
Prosperity
Unlock prosperity through your natural gifts embedded in your DNA and remove the shadows that limit you. Thrive in the best version of yourself and release prosperity and abundance by mastering the skill of contemplation and embed it into your daily routine.
Costa Symeonidis is a multi-national Gene Keys Steward and Purpose Coach who has been practicing a range of modalities around the world since 2012. Starting his career in fitness and physicality Costa soon learned that results were not sustainable, nor were they deeply fulfilling if there was not an alignment with our own purpose and connection to our life's work. After his own personal breakthroughs while facing challenges with his inner shadows, Costa discovered the Gene Keys. This is the unique work of Richard Rudd, the first student of the teaching. Only through Costa's own experience has he understood the full potential of the Gene Keys and now brings this teaching rooted in science and the I Ching to the world to help others live the full potential defined at birth in their DNA.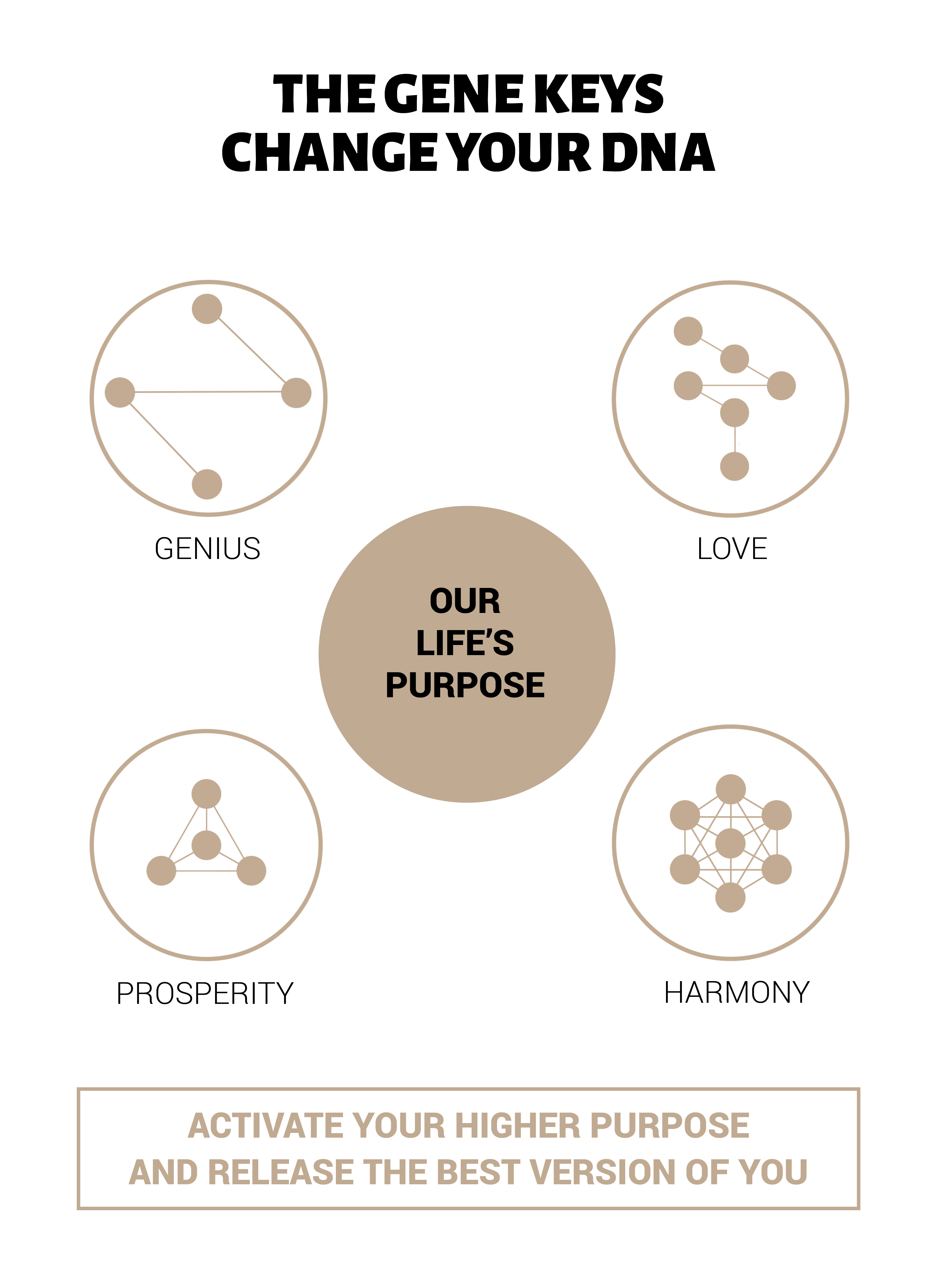 Origins in science and the I Ching
The Gene Keys Explained
The Gene Keys is a code book of consciousness founded in biological science and the ancient living wisdom of the I Ching that provides a new level of understanding of ourselves and our life path. Each of us has a Hologenetic Profile calculated by the time, date and place of your birth which highlights specific Gene Keys that have a powerful bearing on our purpose, our relationships and prosperity.
Your own Hologenetic Profile is the birth point of your personal voyage through the Gene Keys teachings. By learning the meaning of your own unique combination of Gene Keys you can unlock the full potential in your DNA and even rewire the negative imprint that is holding you back. The Gene Keys system unfolds a new way of being that brings to life conscious values of courtesy, fairness, generosity, inclusiveness, integrity, patience, and transparency.
As you apply the wisdom of the Gene Keys into your life you may feel a new spirit coming alive in you and release a sense of freedom, trust and harmony.
Begin the journey by calculating your own free Gene Keys profile. Costa will be your guide to interpret your profile and lead you through the process of untapping your fullest potential.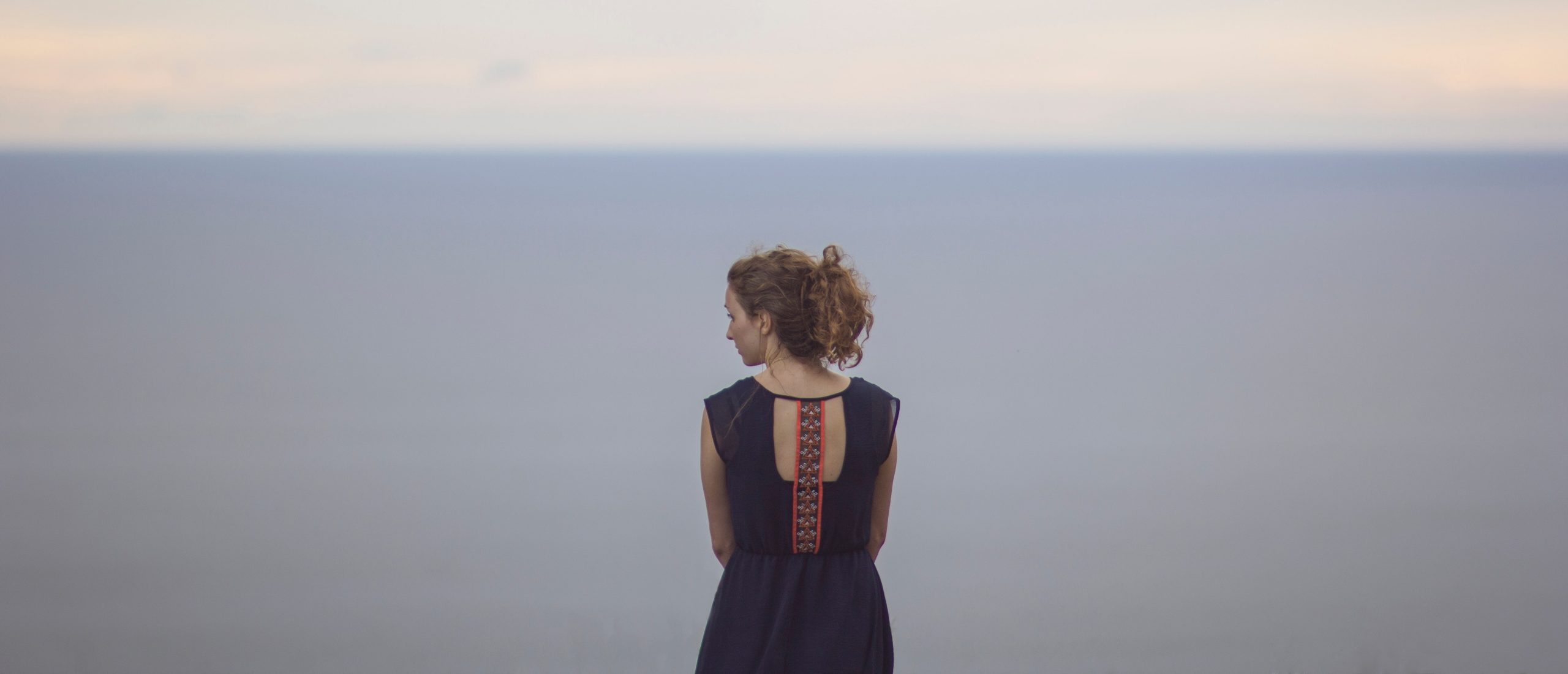 COSTA'S COACHING PROGRAMS
There are many ways to use the teachings of the Gene Keys on the gentle path to wholeness and prosperity.
A daily guide 
You might like to use the Gene Keys like an oracle in the spirit of the original I Ching. You can open the master Gene Keys reference book at random in response to a question you have, or a challenge you are facing. At such times, the specific Gene Key you find yourself reading often has an uncanny knack of highlighting the hidden essence of an issue.
Major themes
You can ponder a list of themes known as 'the spectrum of consciousness', and if you are experiencing a certain shadow pattern you can follow the wisdom related to that theme.
Personal Reading
Most powerfully, you can have a personal reading done by Costa, your Gene Keys Steward, in order to interpret the full meaning and potential hidden in your Hologenetic Profile. Costa can also provide you a written activation plan to begin the journey of self understanding, illumination and actualisation.
Free Resources
After creating your own Hologenetic Profile at the link above, acquaint yourself with the principles of The Gene Keys at an introduction to Gene Keys event coming up. Witness a live reading to discover the depths of the Gene Keys and how to change your DNA and activate your highest potential. One lucky attendee will be chosen to participate in a live reading. Find an event HERE
Follow the teachings of The Gene Keys on YouTube beginning with an introduction by Richard Rudd. Hear about his journey into a higher state of consciousness and the evolution of The Gene Keys into the physical world.
DOWNLOAD YOUR FREE HOLOGENETIC PROFILE 
CONNECT WITH GENE KEYS ON YOUTUBE
CONNECT WITH COSTA ON LINKEDIN 
FOLLOW COSTA ON FACEBOOK AND INSTAGRAM
SIGN UP FOR A DAILY PULSE IN THE UK RESOURCE CENTRE – The Gene Keys of the day emailed to you every 4 to 6 days HERE
Your Personal Hologenetic Profile Reading $160 USD
Your Personal Hologenetic Profile Reading:
Costa is here to expertly guide you through your Hologenetic Profile and interpret the meaning and nuances of your personal imprint in order to interpret the full meaning and potential for you. During the reading Costa will share insights and perspective on various aspects of your chart, as they relate to real life questions and challenges you are currently facing in your life. Whether you are a newcomer to the Gene Keys or a long time voyager, this is a unique opportunity to dive into your profile.
With this powerful sense of clarity you can progress through the Gene Keys learnings with just what you need to unlock purpose and meaning, and bring more love and prosperity into your life. Book a one on one session up to 45 minutes duration where Costa will also answer any specific questions you may have and direct you to the next best learning material too.
BOOK A PERSONAL READING 
Contact Costa to book.
21 Day Contemplation Series $21 USD
Join Costa on a 21 day contemplation program to create the conditions for break-throughs to emerge. Break out of patterns by discovering the various principals of contemplation with the Gene Keys. There are multiple methods for effective contemplation. Come with Costa on a journey to live with purpose. 
Includes 1 hour induction to Contemplation via Zoom, and daily tasks for 21 days. 
No Pre-requisites required but having your own Gene Keys profile to contemplate is helpful at www.genekeys.com/free-profile/
SEPTEMBER INTAKE COMMENCES – MARCH 1ST 12pm via Zoom for onboarding
BOOK HERE (Note: Eventbrite fees additional)
16 Week Virtual Transformation Program into living your Genius (Coming Soon)
Retreats (Coming Soon)
We often think about our purpose in terms of what we are here to do, as in our vocation. But our real purpose is actually not about that. Nor is it something that can be hunted down or chased. Purpose is simply to be, resting...
read more
There are 6 stages of transformation as defined by Richard Rudd in the video below. Dissonance - When two outputs don't match each other's energy we feel dissonance. When dissonance exists it is our warning signal that there is...
read more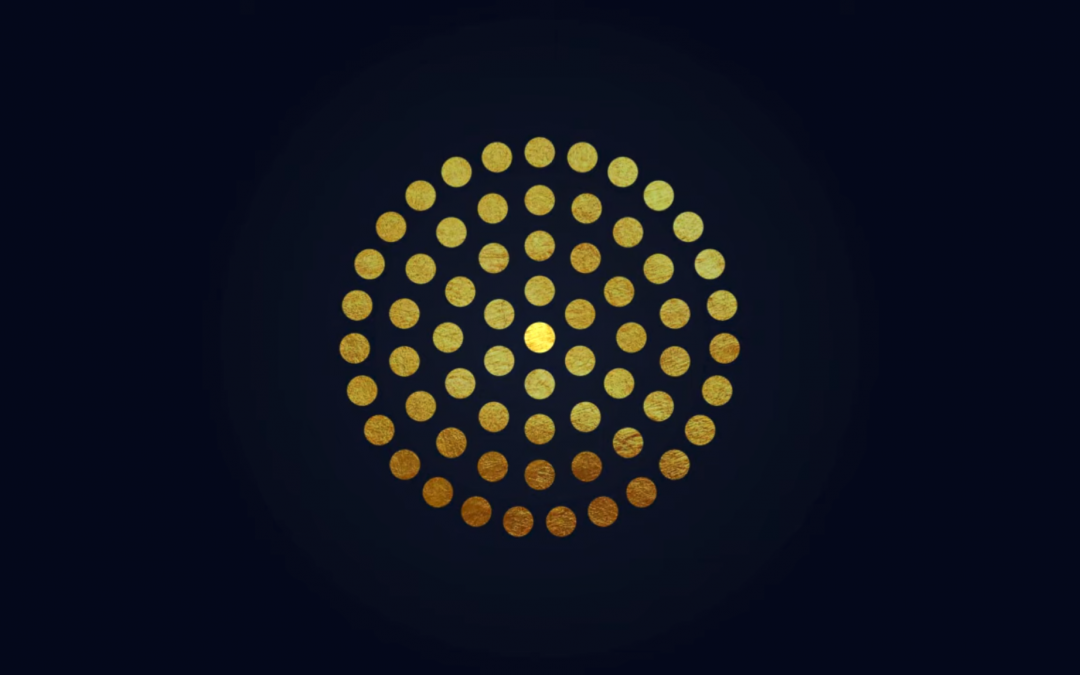 The Challenge Between Spirituality and Money We're split between polar opposites like teaching spirituality but having to charge for it, religion and science, masculine and feminine, subjective and objective. We find a...
read more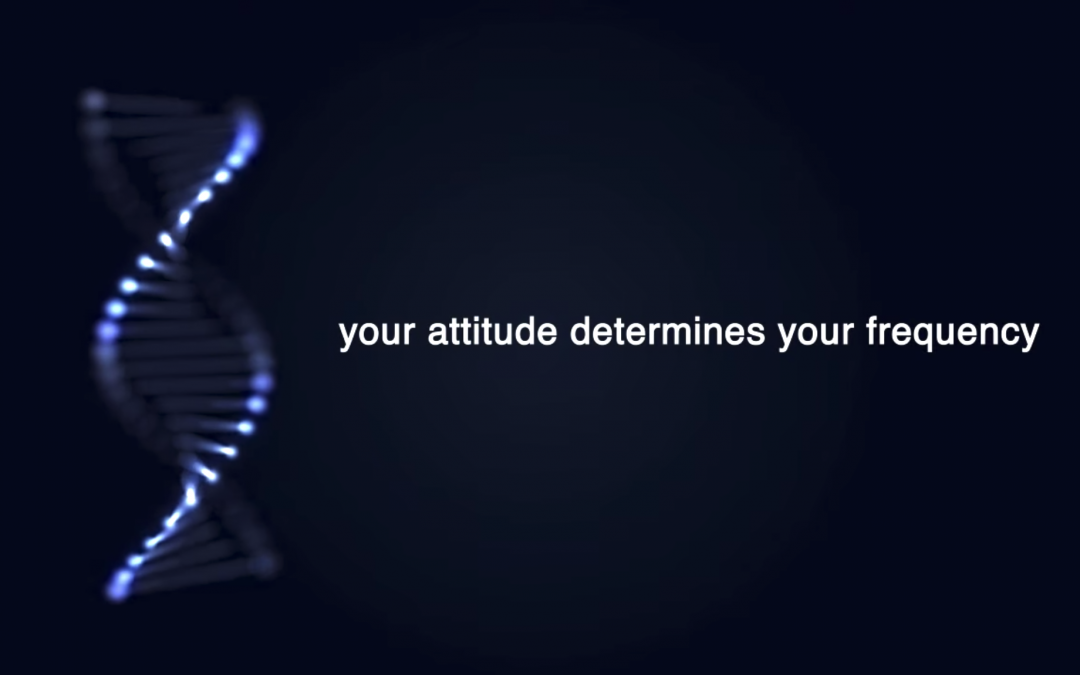 Our shadow, once cracked open, reveals a treasure.  Look at yourself and others in a kinder light to mutate possibility and transform those patterns that are no longer serving you. Life could just get better when you...
read more
"It was such an amazing opportunity to work with Costa on the Activation Sequence! Without his guidance, it was too confusing for me. He made it much easier to understand. Now I know how the sequences work and it's now more fulfilling for me. I also appreciate him always being available for me to ask questions. I highly recommend working with him."
"I took part in Costa's activation sequence after discovering Gene Keys a few months prior. Costa provided a safe space to connect with others and share insights about our experiences. This was a good opportunity to get started on the Golden Path."
"Blessed and enchanted to have participated in the Gene Keys Golden Path Sequence under Costa's guidance. The Golden Path, the first in the Gene Keys Sequence, can change your life if you allow yourself to be swirled around your inner most hidden and ancestral memories to contemplate the reasons for your actions that ultimately explain the intricacies of who you are. Every week with Costa there is a potential to discover and trigger that magic, to make peace with events that have marked your trajectory and to get inspired by the wealth of your Gifts and the Divinity in you."
Contact Costa
Book a private reading over the phone or on Zoom, request your personal activation plan, book in to Costa's coaching programs or make a general enquiry by completing the form and Costa will be in touch. 
contact: support @ costa.global
5/60 Leopold Street
South Yarra Victoria 3141
+61 420 696 117